The Stock Market Game™ (SMG) is a national program created by the SIFMA Foundation that is played in states throughout the U.S. The Office of State Treasurer is the program administrator for the state of Utah and provides fee waivers for Utah teams to participate.
What is the Stock Market Game?
SMG is a ten-week simulation of Wall Street trading that provides a framework for teaching Utah students about the U.S. economy and financial markets. The SMG is designed for classroom use to help students understand the stock market, the costs and benefits involved in economic decision making, the sources and uses of capital, and other related economic concepts in an integrated manner with other curriculum. It is intended to be a catalyst for further study of and interest in free enterprise capitalism.
How does the Stock Market Game work?
For ten weeks, during the fall and spring school semesters, students invest a hypothetical $100,000 in common stocks and diversified investment funds on the major exchanges. In a typical classroom setting, students form teams of three to five players and work interactively to research security selections. Throughout the game, teams submit their transactions and receive daily portfolio updates which highlight holdings, brokerage fees, margin interest, and team ranking. At the end of the simulation, three teams in each division are recognized at an awards banquet.
Stock Market Game Teacher Preview Sessions
Summer 2021 Teacher-Only Session: June 14 - August 20, 2021
Stock Market Game Sessions for Students
(A teacher must register for students to play; students cannot register on their own.)
Fall 2022 – 10 Week Student Session – September 6 - November 11, 2022
Spring 2023 – 10 Week Student Session – February 6 - April 14, 2023
Utah Rules
Participation is limited to Utah teachers and students (grades 4-12), homeschool, and afterschool program advisors. A teacher must register at stockmarketgame.org, create teams, and direct the Stock Market Game™ for students. Students may not register on their own. Teachers must have internet access and an email address.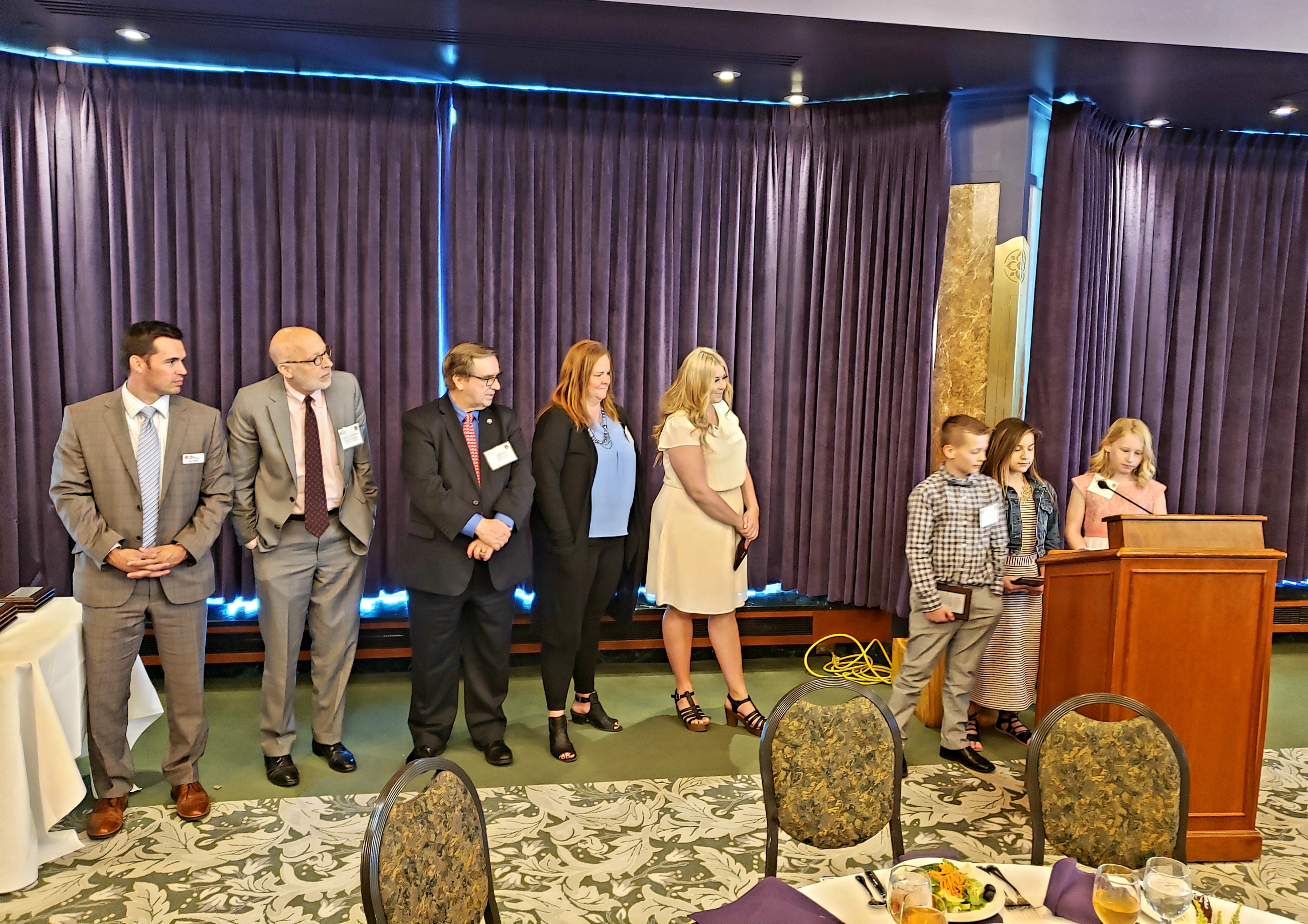 At present the $5.00 team registration fee is waived in Utah. In order to qualify for this waiver, advisors and teams must follow the SMG Official Rules, and teams must make their first transaction by the end of the fifth week. Teams that do not meet these requirements will be eliminated from the game for that session.
Utah has implemented the Maximum Percentage for Equity Rule. To encourage diversification, teams are allowed to invest a maximum of 20% in a single company or fund.
A maximum of one team per teacher will be able to place in the game.
More information about the Stock Market Game, including registration for a three-week teacher-only preview session, can be found at stockmarketgame.org. Other related programs such as InvestWrite and Invest It Forward can also be found at stockmarketgame.org.
Spring 2021 Stock Market Game Winners
---
---
Fall 2020 Stock Market Game Winners
---
---
Spring 2020 Stock Market Game Winners
---
---